About Us

Rhonda Rosand, CPA – Rhonda is a one-of-a-kind, live-your-dreams business coach and trainer. She has real-world business experience, well-honed problem solving skills and an enthusiastic, energetic, can-do attitude. She believes that a successful business stays that way not only by managing its finances well, but also through a proactive plan that includes marketing, strong customer service, and long range planning.
Rhonda has been working in the accounting profession since 1986. As a QuickBooks® Pro Advisor since 2005 , she creates order out of chaos and helps clients make sense of the dollars and cents.  She helps small business owners streamline the process of making money by setting up and cleaning up their QuickBooks® files. Rhonda is certified in QuickBooks® Point of Sale, QuickBooks Enterprise, QuickBooks Online, and has earned the designation of Advanced QuickBooks® ProAdvisor. She is an active member of member of the NHTAP and MAPA. She's been named a Top 100 ProAdvisor by the Insightful Accountant for the past three consecutive years. Recently, Rhonda completed her certification in ACCTivate! inventory management software.
---


Wayne Kukuruza, Bookkeeper – Wayne attended Salem State College and graduated with a BA in Business Administration from Campbell University, Camp Lejuene, NC. He received his Certificate of Engineering in Microsoft and Novell from Clark University in Braintree, MA. Wayne has extensive knowledge of accounting, computers, human resources, financial and management reporting. He is proficient with QuickBooks as well as other small business accounting software including Peachtree and Great Plains. Wayne has recently completed his certification in QuickBooks Online and he is our Point of Sales expert.
---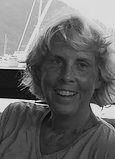 Suzy Halwick, Bookkeeper –  Suzy attended Hartwick College in New York state and the University of Maine. She has over 30 years of experience working with professional service and non-profit organizations. Suzy will be using our advanced technology platform to provide our clients with recordkeeping, payroll, reporting and billing services.
---
Kristen Pobatschnig, Bookkeeper – Kristen joined the team in December of 2011 and has undergone an extensive in-house training program on QuickBooks®. In addition to receiving her QuickBooks User Certification she is also a certified QuickBooks Online ProAdvisor. Kristen is a 2006 graduate of Colby-Sawyer College with a BFA in Fine Arts and has a successful track record of providing administrative support for businesses and individuals alike.
---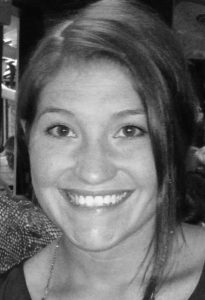 Kendra Phalen, Marketing Coordinator has a BA from Keene State College and is joining our amazing marketing team. She has worked and lived in the Mount Washington Valley for the past 30 years and loves playing outside with her dog Olive, her new husband Cam, and traveling with them both! She is looking forward to working with us here at New Business Directions.
---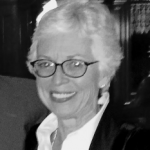 Trudi Kasianchuk, Support Assistant – Trudi obtained her undergraduate degree from Rivier College, and a Masters of Education from Simmons. Trudi is a retired Culinary Arts teacher from Kennett High School, where she developed the Culinary Arts program and Mineral Spring Cafe. We appreciate Trudi for making our lives easier and keeping us well fed.
---
View our Testimonials and Client Reviews
New Business Directions is a proud member of the following organizations: