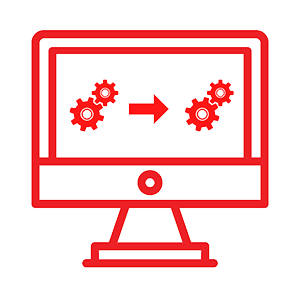 Accounting System Implementation
Is your accounting system straining to keep up with your growing organization's needs?
As an Intuit Premier Reseller, New Business Directions can help you build a beautiful accounting infrastructure within QuickBooks that meets your current business needs and still leaves room for growth.
By ensuring that all of your systems are integrated, grant tracking, job costing, point-of-sale, and other key functions will be seamlessly linked to your accounting system. Your accounting procedures will become streamlined and efficient with our knowledge of industry best practices, third-party integrations, payroll, field services solutions, and more.
Hear what our customers have to say:
White Mountain Oil & Propane first connected with New Business Directions in December 2019. Our organization was struggling with an accounting system that was the wrong fit for our business, and our users were really struggling. In early February 2020, we partnered with Rhonda at NBD, and she helped us lay out a project plan that took us through a discovery process, a software functional analysis, and finally, a training and implementation phase.

Our company operates on a non-standard fiscal year, and since our year ends on April 30th, we had barely three months to complete the project. No sooner did we launch our project than the global pandemic struck. Needless to say, this added a significant element of "excitement" to the project!

Despite the challenges of working during the pandemic and having to collaborate remotely, Rhonda guided us through each phase of the project quickly and efficiently. Since Rhonda had both the software expertise combined with a CPA level finance and accounting background, we were able to not only implement a new software system (QB Enterprise) but many business process improvements as well. Despite the challenges, we also had a lot of fun along the way!

I'm pleased to say we were up and running in QuickBooks Enterprise (hosted) on May 1, 2020, and we could not be more pleased with the outcome we achieved. We continue to utilize New Business Directions as we gain expertise with the software and look forward to working with them on implementing even more leading-edge technology solutions that will improve our business operations in the future.

-Todd Miller, White Mountain Oil & Propane