Effective December 1, 2016, federal overtime regulations will change and may affect how you are paying your employees.  These overtime updates will affect 4.2 million workers across the country.
The new rules will raise the salary overtime-eligibility threshold from $455/week to $913 ($47,476 per year).  This new threshold will increase every three years.  Salaried workers already entitled to overtime will get increased protection.
Employers have a choice of three actions they can take to employees who become eligible for overtime that weren't before.
Pay time-and-a-half for overtime work.
Raise worker's salaries above the new threshold.
Limit worker's hours to 40 per week.
Let's say you have an employee that earns $500 per week and works 50 hours a week.  Previously, you didn't pay overtime, but beginning December 1, 2016, you will need to.  At $12.50 per hour, you would owe them the regular $500 plus 10 hours of overtime at $187.50.
Let's say you have an employee earning $800 per week and they work 50 hours.  Previously, you didn't pay overtime, but now you will need to consider it.  You could pay them overtime, which works out to a weekly pay of $1100.  Or you can choose to give them a raise to $913 per week – the new threshold – and continue to exempt them from overtime.  The latter is the lowest cost alternative.
In both cases above, it may be cheaper to hire an additional part-time worker to work the 10 extra hours per week.
You can find more about the new overtime law here:
https://www.dol.gov/featured/overtime/
And if you have any questions about your payroll, feel free to reach out anytime.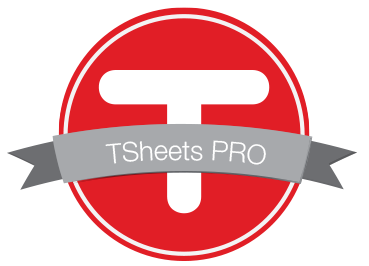 The
New Business Directions
Team is bringing the #1 employee-rated and requested Time Tracking Software to you. Sondra Love, Wayne Kukuruza, and Rhonda Rosand, CPA have recently joined the 6000+ TSheets PRO community by participating in an exclusive TSheets PRO certification course accredited by CPAacademy.org.
So what exactly is TSheets? TSheets is a time tracking and scheduling software designed for businesses that track, manage, and report time. TSheets provides the alternative to paper timesheets and/or punch cards to simplify human resource and data processing roles for companies of all sizes.
But here's the best part, TSheets fully integrates with QuickBooks by syncing accurate timesheets to your QuickBooks file and eliminating manual, duplicate time entries. Tracked and approved time can now be easily exported to either QuickBooks® Online or Desktop with just one click. Management can then use their favorite tools within QuickBooks to process payroll, calculate job costing, and create invoices in a more simplified work flow.
TSheets is also a scheduling software making it faster and easier to build and share schedules with employees, assign jobs, and alert shifts while increasing profitability and improving communication. In other words, we want to keep your workforce running like a well-oiled machine.
Oh, and have I mentioned their amazing customer service department? The TSheets team who's behind the product is just as amazing as the software itself. Customer service team is passionate about their customers and provides exceptional support in times of need. They make your entire TSheets experience FUN and might even give you a smile or two.
Are you ready to sign up? To find out more about TSheets, email sondra@newbusinessdirections.com or give us a call at (603) 356-2914.