2016 Team Certifications
Spring is just around the corner and that means new and exciting things are happening!
New Business Directions, LLC 
is pleased to announce the recent completion of our team certifications.

Kristen Pobatschnig
has also completed her QuickBooks® Online 2016 Certification. Kristen has been a Certified  Online ProAdvisor for the past 3-years and is highly knowledgeable. The New Business Directions team is grateful to have Kristen continue to provide exceptional service to our clients. If you have any questions regarding QuickBooks Online, please email Kristen at 
kristenp@newbusinessdirections.com
 or call our office at 603-356-2914.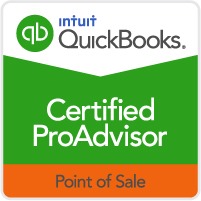 On February 20th 2016, Rhonda Rosand, CPA successfully completed her certification in QuickBooks Point of Sale Desktop  v12. This is her fourth official recognition in Point of Sale.  Wayne Kukuruza, who is also a Certified Online ProAdvisor, attended all of the Point of Sale training sessions and works closely with Rhonda to assist our clients with Point of Sale and IT support.
In order to become a Certified QuickBooks® Point of Sale ProAdvisor, Rhonda was required first, to be certified in QuickBooks® financial software. QuickBooks® Point of Sale certification provides training and tools to accounting and technical professionals in order to offer a higher level of expertise and to help retailers set up their software, ensure a smooth transition and run a more successful retail business.
To learn more about New Business Directions, LLC and QuickBooks®, or to schedule an appointment, please call (603) 356-2914, email
rhonda@newbusinessdirections.com