Summer Time Fun with New Business Directions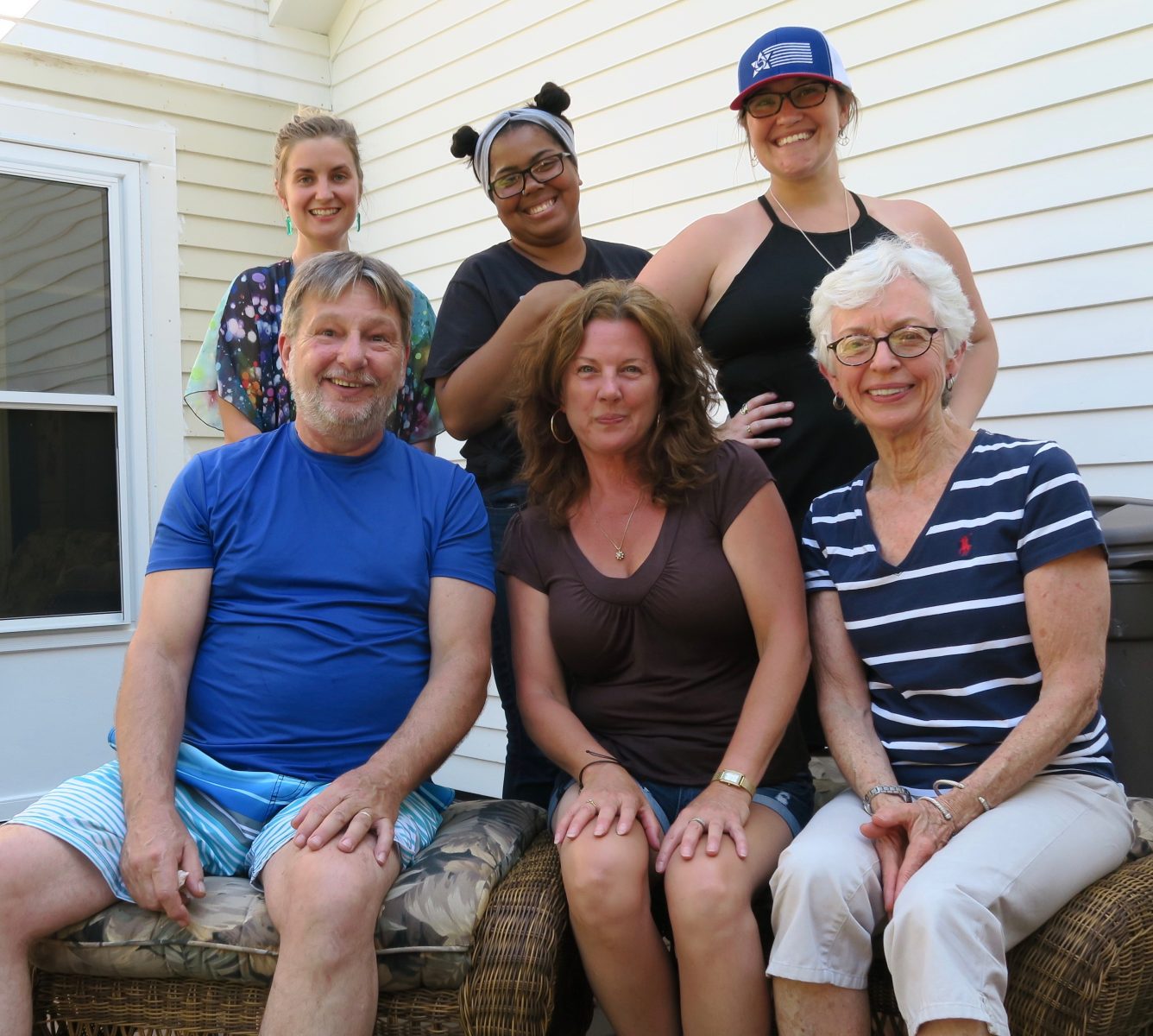 New Business Directions team never misses an opportunity to get together! Rhonda Rosand, our Team Leader, and Business Therapist invited the whole team over to her home for a BBQ!
What the New Business Directions team is up to for the summer!
Rhonda – Rhonda is working away going through all her notes after attending Scaling New Heights, a premier unique educational experience for accounting professionals & small business advisors.  For FUN, Rhonda is out hiking with Mr. Freckles the dog
almost every weekend!
Wayne – "I am working on my house and going to the lake or ocean as much as I can." Wayne lives right here in the Mount Washington Valley and we often see him out and about around town!
Suzy – "I am out sailing, getting together with friends and family and enjoying the coast of Maine." Suzy works remotely for New Business Directions and spends her summers on the coast of Maine and winters in Puerto Rico.
Britney – "I plan to work full-time and on my off time, I plan to do as much as possible with my family. Tom and I will do a lot of things with our four daughters. We plan to go to the beach a lot, amusement parks, hiking, camping, etc. We are hoping it will be a fun packed summer and we get lots of sun."
Kendra – "I am working on enjoying every ounce of sunshine this summer has to offer with lots of trips to the beach and lake. I am spending most of my time swimming with my husband and my dog Olive as well!"  Kendra lives in Freedom, NH and works in the Mount Washington Valley!
Trudi – "I am so enjoying the longer days and warmer temps!! Trying to work on many projects that have been put off over the long winter! Many of my Sunday afternoons are spent on Conway Lake with friends enjoying their boat and pot-luck cookouts! The best treat will be…. 10 days in Ogunquit … a family reunion and my daughters will be coming home!"
Kristen– Kristen is busy crushing the Art Scene in Portland, ME and traveling to different artist residencies in New England!