The New Business Directions team heads to Puerto Rico!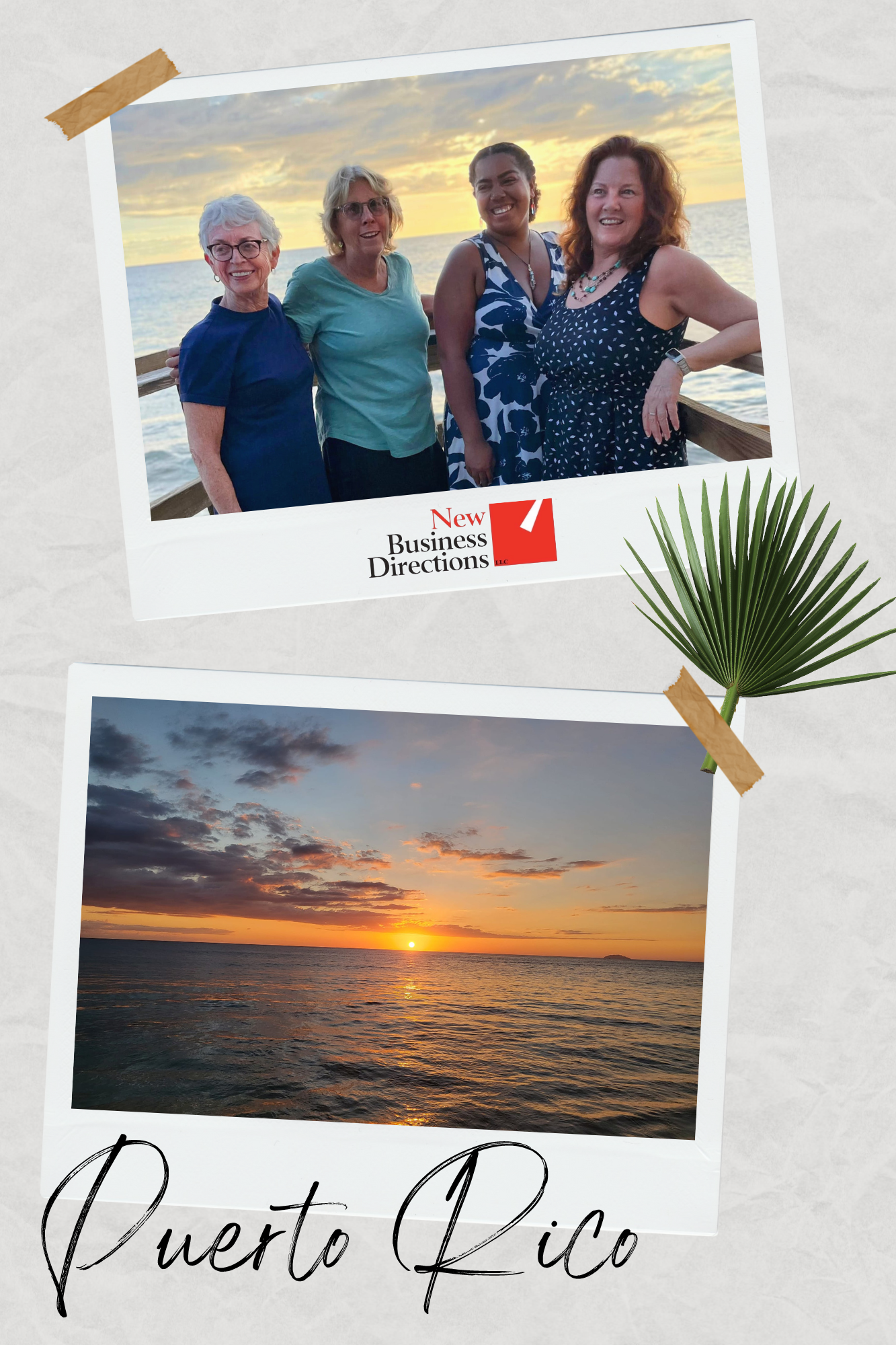 Living the dream with the dream team! New Business Directions, LLC had an amazing opportunity to escape the cold New Hampshire winter for a few days in Puerto Rico. This was a great chance for the team to relax, refresh, and come together to create a better work experience.
The team was able to take full advantage of the beautiful Puerto Rican sunshine and catch a break from the everyday hustle and bustle of the office to get intentional with its efforts for the year ahead. While they were there, they were able to plan for the future, strengthen their team dynamic, and come up with creative solutions to improve processes and take advantage of individual strengths. This was an experience that the team will never forget, and they are already looking forward to doing it all again next year!