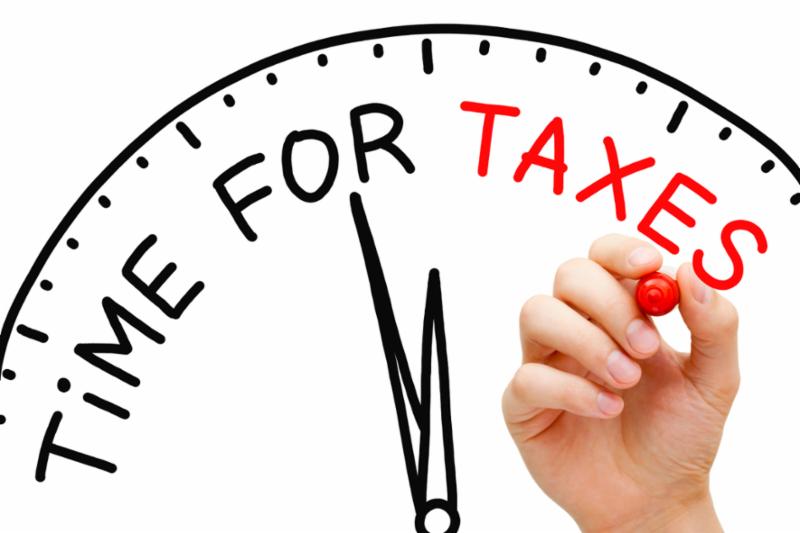 It's always a huge relief to many people who get their taxes done early. That gray cloud of stress that nags at you to get it over with can be gone in a matter of weeks instead of months.
The  deadline  is right around the corner, and here are a few tips to cross that task off your to-do list way before spring.
1. Catch up on your books.
If your books are behind, the first step is to get everything recorded so that your tax return will be accurate. With automated bank feeds and data entry automation, this is easier than it's ever been before. If you have cash transactions or receipts lying around that your accountant doesn't know about, be sure and get those pulled together so nothing is left out.
2. Make year-end changes.
Some companies may need additional year-end adjustments, and now is the time to make them. These include items such as loan balances if the interest adjustment has not been booked every month, depreciation and amortization, accounts receivable write-offs, accrual vs. cash basis adjustments, and possibly clean-up work. Have your accountant help you with these items.
3. Double-check vendor documents.
If you hire contractors and sent them 1099s, make sure you have the proper onboarding documents for these individuals which includes a W-9. You may also want to have a workers compensation certificate from them in order to avoid paying it yourself.
4. Note deadlines.
Get clear on the deadlines for your corporate, franchise tax, individual and any other tax returns that are required. Even though you might hire someone to complete and file your return, you'll want to make sure the deadline has been met.
5. Stay organized.
As you receive your 2016 tax documents, keep them all together in a special place. Download them or scan them in and keep them all in one folder. If your tax accountant has a client portal, upload them as soon as you get them.
Your tax accountant appreciates getting your information as early as possible. The sooner you get the documents to them, the sooner the whole process can be complete. Even if you owe money and want to file at the last minute, you can still be complete with the process except for the filing which can be deferred.
Try these tips to reduce tax stress this winter and spring. And, as always, if we can help you with any of this, please reach out.
Sales tax laws are constantly changing, and sales tax audits have increased since states and local agencies have become creative about finding new ways to generate revenues.  If you haven't made any changes in your sales tax procedures in a while, you are probably at risk.
Taxability
From state to state, the taxability of items varies.  For example, data processing services including web hosting and graphics are taxable in Texas but not California.  Because of these intricacies, it makes sense to consult an expert in this area.  Some states have been taxing certain services for many years now.
Nexus
The new buzzword in sales tax is "nexus," which simply means presence.  If your business has a presence in a state, then certain items you sell could be taxable.  "Presence" is a little gray, but here are a few examples of some characteristics that the courts have decided prove nexus.
If you have employees or contractors working in a state, you are liable to collect and remit sales tax.  This can play havoc if you hire virtual or remote workers.  Even if they are part-time, you have nexus in that state.
If you outsource inventory fulfillment in any way (think Amazon sales), you have nexus in states where there is a physical warehouse that houses your products.
If you own business property in a state, you must file sales tax.
If you participate in trade shows or are a public speaker, you have nexus in states where the conferences are held.
The Risk
If you fail to collect taxes where you should, the risk is easy to calculate.  Take the potential taxable sales times the sales tax rate, and add any penalties.  The numbers get scary if you've been in business for several years.
Let's say your annual revenues are $5 million.  You didn't realize that your Texas sales were taxable, and this amounts to 10% or $500K.  Your tax liability is $41,250 per year.  If you have been doing it wrong for five years, well, you can add it up.  Add penalties on top, and it's not a small amount.  It can wipe out your entire year's profit.
Sales tax liability becomes more important if you plan to sell your business.  A traditional valuation will always include a sales tax risk analysis.  Even if you don't plan to sell, the odds of you getting audited or a disgruntled employee blowing the whistle can be too much to risk.
If you want help calculating your risk or assessing nexus or taxability for your business, reach out and we can help.